Kia Ora and welcome to your New Zealand Experience.
We have put together a showcase on your suggestions and included a range of great experiences paired with transportation options. Your expert travel planners Samuel St George and David Maxwell will make sure you are in good hands while experiencing this incredible country. New Zealand is the perfect playground for some once in a lifetime activities.
This promises to be one special journey. We look forward to hosting you throughout this fantastic experience, and welcome to New Zealand.
Eighth Wonder Travel
A personalised "Meet and Greet Service" and Customer Service Concierges will welcome you off your scheduled airline flight right at the airbridge, escort you through a priority lane and transfer you and your luggage to the Air Center One private Jet terminal to meet your driver before you depart to Silo Marina to board Endless Summer.
Date: 11th January 2018
Time: 5:55 am off flight NZ29
Guests: 7 pax
Location: Auckland Airport
From price: $900.00
Note: Driver will be waiting to pick up group once through customs
Date: 13th January 2018
Time: 5:55 am off flight NZ29
Guests: 2 pax
Location: Auckland Airport
From price: $400.00
Note: You will be transported to your helicopter for departure to Cape Kidnappers
You will enjoy a traditional Maori Welcome and Karakia upon your arrival at your boat in Auckland Harbour.
Location: Auckland, NZ
Experience duration: 1-2 hours
From price: $3,800.00
ITINERARY
3 pm Pick up at Kennedy Wharf
3.30 pm - 4.15 pm STONYRIDGE - Private premium tasting, including 2 vintages of Stonyridge Larose
4.30 pm - 5.30 pm DESTINY BAY- Private tasting
6.00 pm return to Kennedy Wharf
From price: $3,990.00
Fee allows for tour preparation, guiding, 12S luxury black leather Mercedes Sprinter for transport
on Island, vehicular ferry and premium tastings at two wineries.
TRANSFER ONE
Ground transfer from Auckland Airport to boat at Auckland Silo Marina
Guests: 7 pax
Date: 11th January 2018
Time: 5:55am off flight NZ29
Vehicles: 2x Mercedes Sprinters - 1x for 7 pax and 1x for luggage
Travel time: 40 minutes
Price: $620.00
TRANSFER TWO
Ground transfer from Marsden Cove to Tara Iti Golf Course
Guests: 9 pax
Date: 15th January 2018
Time: TBC
Vehicles: 1x Mercedes Sprinter + Trailer
Travel time: 1 hours 5 minutes
Price: $1375.00
TRANSFER THREE
Ground transfer from Tara Iti Golf Course to Marsden Cove
Guests: 9 pax
Date: 16th January 2018
Time: TBC
Vehicles: 1x Mercedes Sprinter + Trailer
Travel time: 1 hours 5 minutes
Price: $1375.00
TRANSFER FOUR
Ground transfers from Whangaroa Harbour to Kauri Cliffs Golf Course
Guests: 4 pax
Date: 20th January 2018
Time: 10:00 am
Vehicles: 1x Mercedes Sprinter
Travel time: 40 minutes
Price: $750.00
TRANSFER FIVE
Ground transfers from Kauri Cliffs Golf Course to Whangaroa Harbour
Guests: 4 pax
Date: 21st January 2018
Time: 5:30 pm
Vehicles: 1x Mercedes Sprinter
Travel time: 40 minutes
Price: $750.00
TRANSFER SIX
Ground transfer from Silo Marina to Auckland Airport
Guests: 4 pax
Date: 23rd January 2018
Time: TBC
Vehicle: Mercedes Sprinter + Trailer
Travel time: 40 minutes
Price: $290.00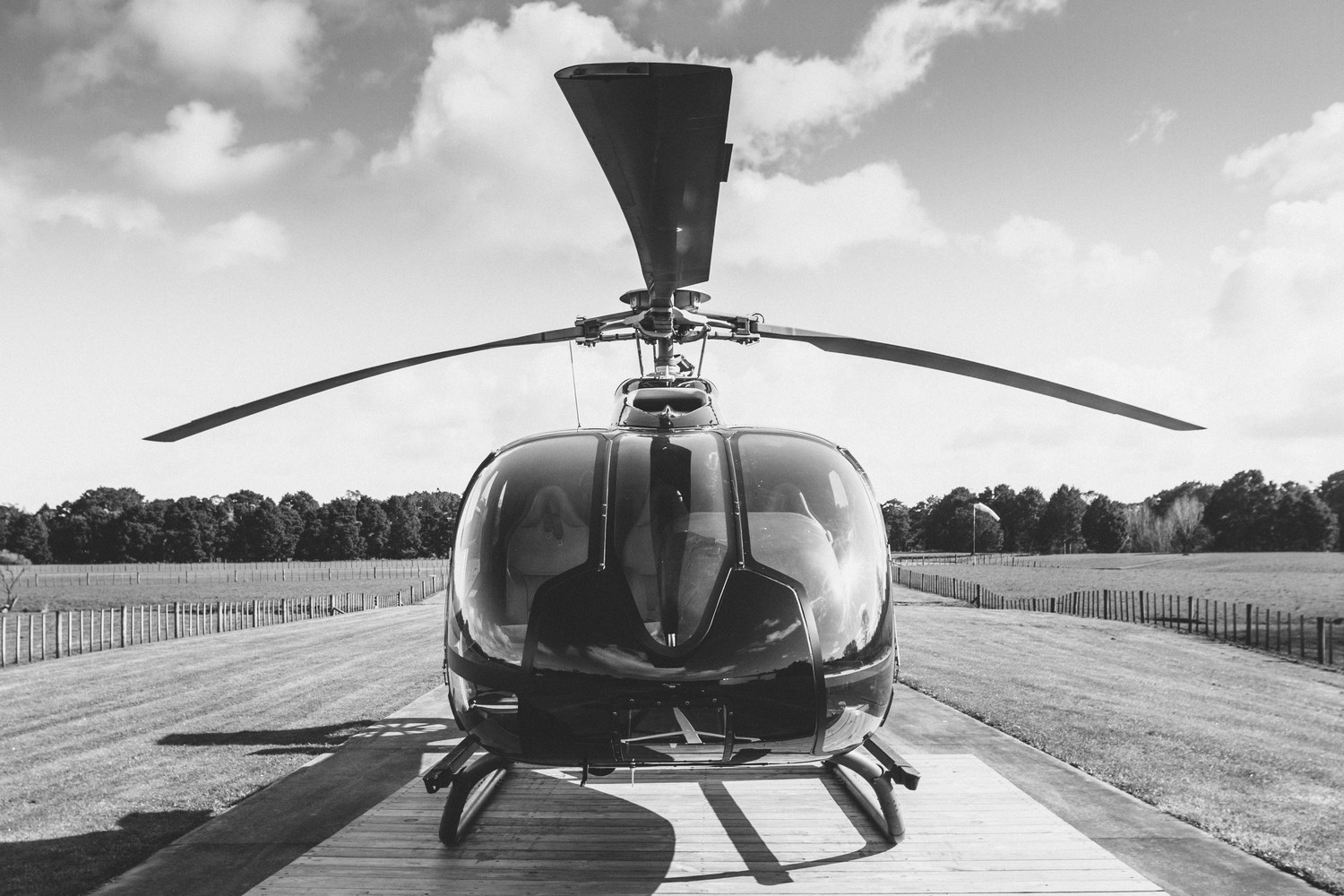 great barrier - tauranga - cape kidnappers
TRANSFER ONE
Heli transfer from Waiheke Island Airfield to Cape Kidnappers Golf Course
Guests: 7 pax
Date: 12th January 2018
Aircraft: 2x EC130 - max 6 passenger seats each
Flight time: 1 hour 45 minutes
Price: $28,605.00
TRANSFER TWO
Heli transfer from Auckland Intl. Airport to Cape Kidnappers Golf Course
Guests: 2 pax
Date: 13th January 2018
Time: 5:55am off flight NZ29
Aircraft: 1x EC130 - max 6 passenger seats
Flight time: 1 hour 45 minutes
Price: $13,590.00
TRANSFER THREE
Heli transfer from Cape Kidnappers Golf Course to Waiheke Island
Guests: 9 pax
Date: 13th January 2018
Aircraft: 1x EC130 and 1x Bell 429
Flight time: 1 hour 45 minutes
Price: $35,000.00
TRANSFER FOUR
Heli transfer from Kingfisher Lodge (Whangaroa Harbour) to Auckland Intl. Airport
Guests: 5 pax
Date: 18th January 2018
Aircraft: 1x Bell 429
Flight time: 1 hour 15 minutes
Price: $12,500.00